TITAN TRANS LTD
Welcome to our website!
Welcome!
Welcome to the TITAN TRANS LTD
Our company mainly deals with bulk road transport, while we are at the service of private customers, where heavy machinery, speed and performance are required at constructions In recent years Our our team has gained, in recent years, great plenty of experience in managing construction management problems.
We undertake on the burden of the demolition from beginning, the emerging transport problems in the course of construction from the demolition on. During the construction, we can continue to provide the deployment of containers and remooval of communal and inorganic construction rubbish with in various capacity containers..

At last but not least, if all you are only dreaming of is a small livable green island, livable, of the full enjoyment of your home, with the help of our specific equipments after a general landschaping, we can help to provide living space for your plants so that you can fully enjoy your home..
Our company aims to fulfill the clients' expectations by performing the work in the way agreed on with the client at a favorable competitive price level..
Csaba Schreck
managing director.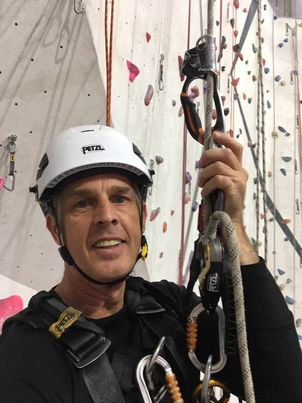 OUR SERVICES
We provide the following services
As industrial alpinists, we are specialists who have received special training in order to carry out our work in high or hard-to-reach places! We carry out work at height, such as maintenance, repair, inspection or cleaning of buildings, structures or natural environments. We use special safety equipment such as harnesses, ropes, helmets and belay devices to protect ourselves. It is part of our task to use our expertise to help with our talent wherever we can!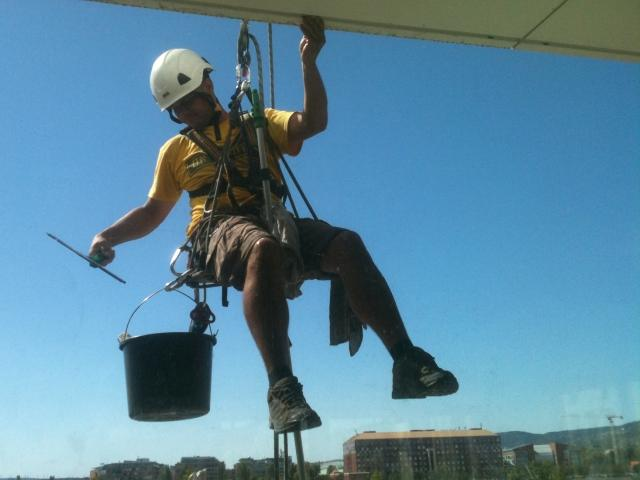 BULK TRANSPORT
Building materials, soil, gravel, sand delivery, unloading included.
DEMOLITION
Building demolition with complete debris removal.
CONSTRUCTION DEBRIS REMOVAL
Removal and safe disposal of construction debris.
CELLAR EXCAVATION
Cellar excavation in any size.
LANDSCAPING
Landscaping with groundwork on the customer demand.
MACHINE EARTHWORK
All kind of machinery groundwork.
ROAD CONSTRUCTION
All inclusive building of any kind of road works.
CONTAINERIZED TRANSPORT
Containerized municipal and inorganic bulk materials transport
UNIQUE ENQUIRIES
Contact us for your unique quote.
GALLERY
Take a look on some pictures of our work
BULK TRANSPORT
Building materials, soil, gravel, sand delivery, unloading included.
OUR REFERENCES
References from past years
Expansion and delivery tasks of nursery on Fáy street, Budapest IV District
2018
BUD-LFNR runway taxiway gauge widening
2022
M0 South sector (noise barrier building, delivery tasks)
2019
Újhegy Swimming Pool and Strandfürdő service facilities foundation delivery tasks
2023
St. Lipot Parish (nursery renovation, delivery jobs)
2020
Road renovation, delivery tasks in Budapest XVII District 
2021
Kiskunlacháza, Inárcs P+R parking lots buildings
2014
Vecsés Bau-Styl site expansion (concrete delivery)
2016
Bp. II. Szemlőhegy street daycare center
2014
BP. X. BOSCH Parking lot expansion
2016
Bp. VIII.
Fiumei road House of Fates (deposit activity)

2014
Bp. XI. Budafoki Remiz (delivery tasks)
2017
Buda Fonódó electricity network (bulk material transport)
2015
Devecser red mud remediation works
2010
Bp. Népliget Volánbusz parking lot (transport tasks)
2012
Reclamation of the Újhartyáni garbage mine
2011
Ferihegy DHL logistics hall (delivery depot)
2013
Egerszalók Laskó reservoir (landworks)
2011
Tiszakécske Andritz office building (demolition works)
2013
Ócsa galvanizing plant (land transport)
2011
Gyáli Municipality construction (transportation, storage activities)
2013
Barátság oil pipeline recultivation (land transportation)
2008
Budapest XIII.
circ.
Pannónia street school demolition (on-site delivery)
2009
Gyöngyösoroszi (stone dam construction)
2009
Budapest XVII.
circ.
Recultivation of the inert waste landfill on Orgovány Road
2010
MÁV track embankment replacement (stone transport)
2009
Budapest XVIII.
circ.
Former Russian barracks on Halomi Street (landscaping, transport)
2010
Ócsa DM (parking lot building)
2009
Sopron Balf Weininger winery (cellar block highlighted)
2005
Budapest XVIII.
circ.
LIDL (parking lot construction)
2007
M3 motorway (Görbeháza-Nyíregyháza section)
2006
Ferihegy Airport SRA, Catering (ground delivery)
2007
Szeged landfill reclamation (river sand transport)
2006
Vecsés Kispatak residential park (bulk construction material delivery)
2008
M0 circular ring (Csömör trail construction)
2006
CONTACTS
Write a message in the form or call us on the number below.
CONTACTS
Company: TITAN TRANS Kft.
Managing director: Schreck Csaba
Trade register: 13-09-105155
Tax ID: 13582391-2-13
Seat, park: 2360 Gyál Kossuth Lajos utca 99.
Phone: +36 20 333 2532
E-mail: info@titantrans.eu
Website: www.titantrans.eu
Copyright © 2023 TITAN TRANS Kft. All Rights Reserved.